up for sale is my trusty 10m rise, year and a half old fitted with the 08 bridles and uprated ronstan pulley blocks.
condition is used but good, only one small (inch) nick in the canopy which has been patched. otherwise completely fine.
this has basically been my one kite quiver, i have a 15 but hardly use it.. and hold it up to about 27kts fine. same as 08 rise except minus vents.. this makes little difference except you have to sheet a bit more proactively.. performance is basically the same.
asking for £250 Kite Only, including bag and repair kit… oh and i can throw in an OR trucker cap too
pm or email .(JavaScript must be enabled to view this email address)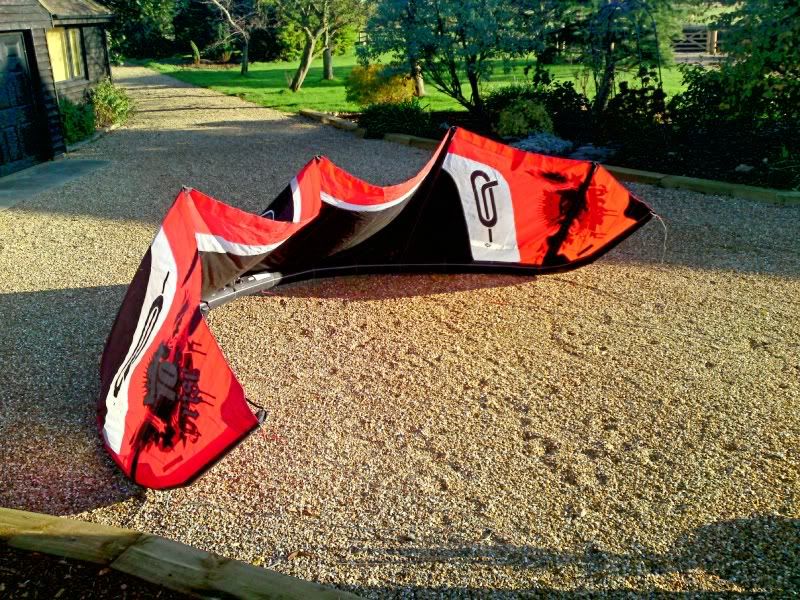 Signature
Tech Rep, Southern UK.
8,12 Diablo
10m rise
zen 129x39
LF Mission with Ronix Scouts
custom wakeskate
Strapless 5"ll