Time to sell my Ocean Rodeo Rise XPD with bar, lines and bag
2010 version and 11m (the only year they made odd sizes) in Black, Grey and white.
It is the 6 strut design with the Venturi and aingle pump system. Absolutely rock solid in the sky, with smooth and predictable power. I really developed on this kite. Really good lift and float too. And of course it's built tough.
The 11m was a great size. Not too big or small. It was my big kite at 75kgs and got me going in about 15mph. I have never seen a kite that can pull you upwind like this thing. Some of the upwind angles were simply crazy.
In the bag there is:
- some repair tape,
- spare bridle lines (for the pulley),
- a spare pulley,
- one pump tubing,
- Hose clip and zip ties,
- There is also a spare stopper tension adjuster for the bar.
Kite is in good condition with a little bit of staining to the white panels and one minor tear to one of the Venturi flap covers which has been repaired with sail tape on both sides. (See photos)
It comes complete with an 2010 SLE Bar. The bar has 2 width settings. I've changed the depower line last week. The lines are ok but I would factor in a new set in the near future, the sleeves are beginning to look a little worn in places.
I'm looking for £380
Here are the pictures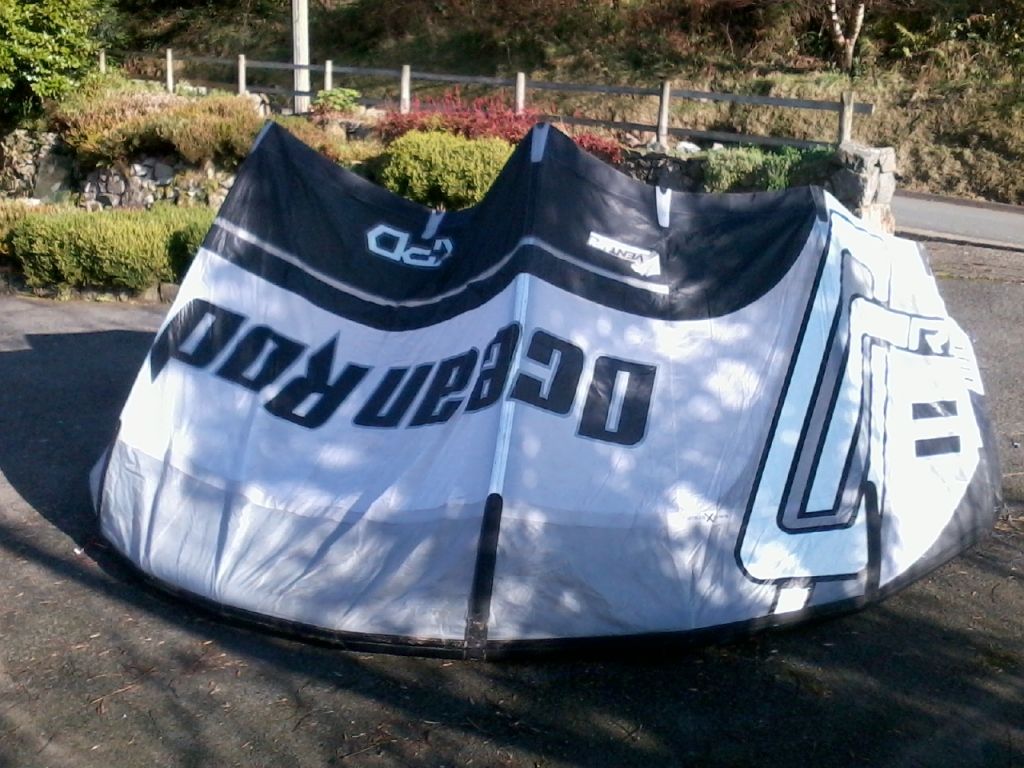 Signature
The only kiter in the Village