I've recently had to change my chicken loop on my Freestyle bar. Having looked it over it was obviously going to be a slightly awkward operation so I thought I'd post up how I did it here. I hope people find it useful.
First off here are the tools you will need.
Swear Box, insulation / electrical tape, pliers or a bench vice, and plenty of money. Please note that the change in the picture was my first estimate at the cost of this bit of maintenance.
Step 2 is to remove the existing line.
Slide down the neoprene cover to expose the knot underneath. In short the 2 ends of the line are tied together in a simple overhand knot and then secured to the trim strap with a larks head knot. With a bit of persuasion and persistence it will come. Feed the Swear Box with change as appropriate

Step 3 is to remove the 5th line attachement bits. The photo shows this and it's pretty straight forward. Perhaps only needing a small donation to the Swear Box.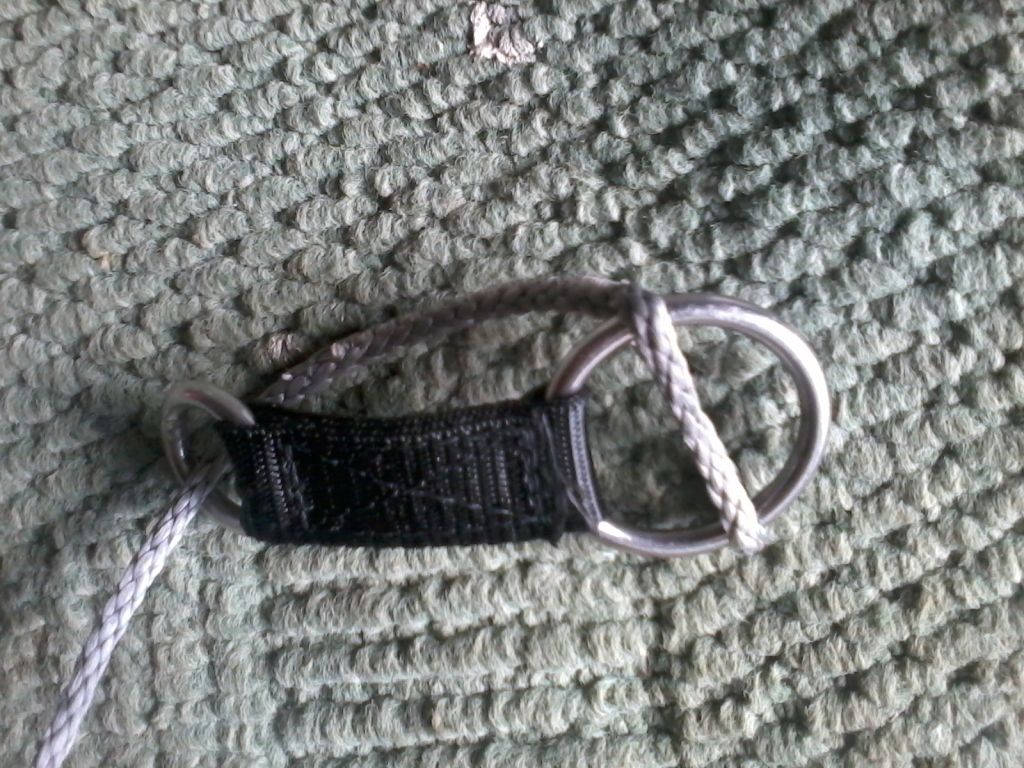 Step 4 is to remove the Chicken loop from the lines etc.
Step 5 is to start installing a new line / chicken loop. First prepare one end of the line by wrapping some insulation tape around the end and form a nice long tail as shown below.
Next step is to feed it through the Chicken loop and put a temporary overhand knot in it to stop it falling out. This is essential to save funds for the tricky operation ahead. Failure to do this will result in the Chicken loop falling off at some point, followed by lots of creative language and a considerable contribution to the Swear Box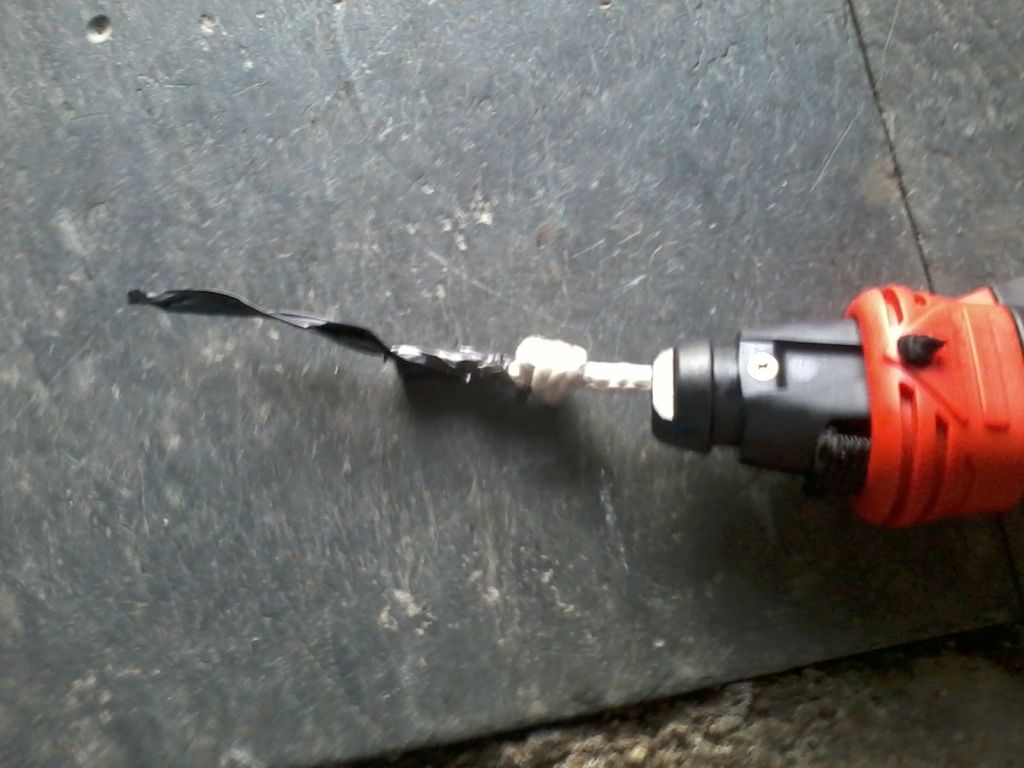 Step 7 is to prepare the other end to go through the tight hole of the loop. Remove the tape off the other end of the line and grip the free end to the rope below the chicken loop with the pliers or put them in a vice. If you are using pliers get a friend to hold them while you pull it tight. Fasten the two lines together with more tape and work your way back towards both free ends. The tension helps to keep the overall diamter down. Your are aming for a nice smooth tapered profile like I've shown below and it needs to be a bout 6cm long.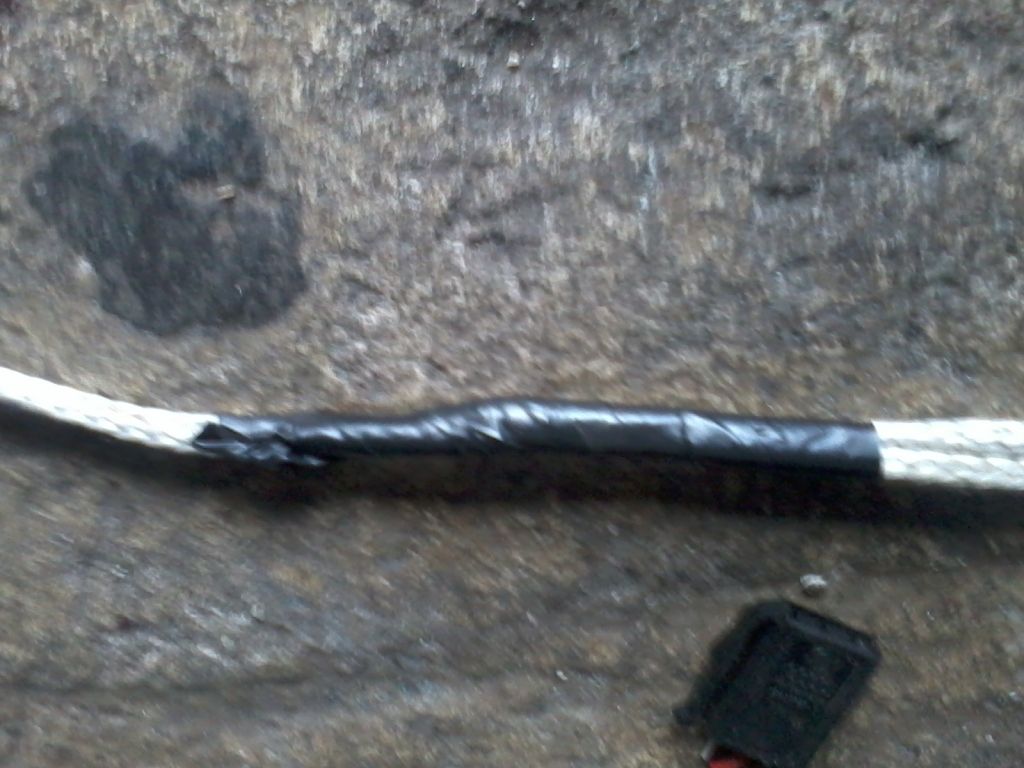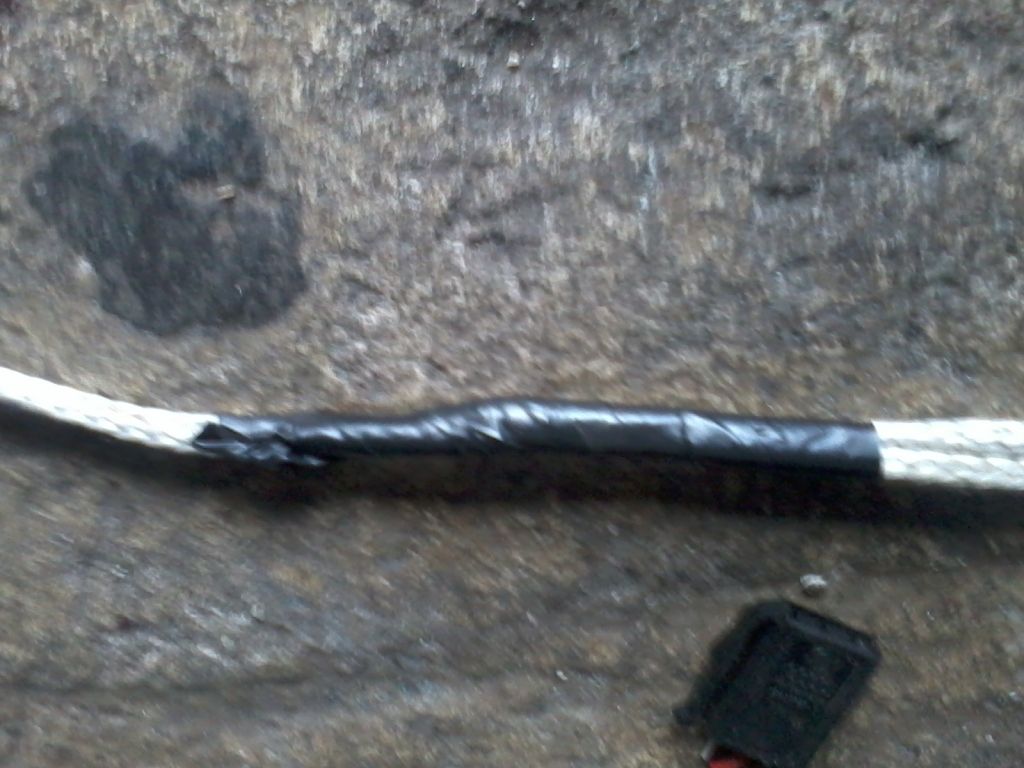 Step 8 is to carefully pull this through the hole in the loop by the end you've already put through. With luck nothing will slip and it won't jam. Otherwise there will be some substantial contribution to the Swear Box.
Finally you can put it all back together. Make sure the knot on the line is secured in teh cavity in the chicken loop.
5th line is attached to the ring as follows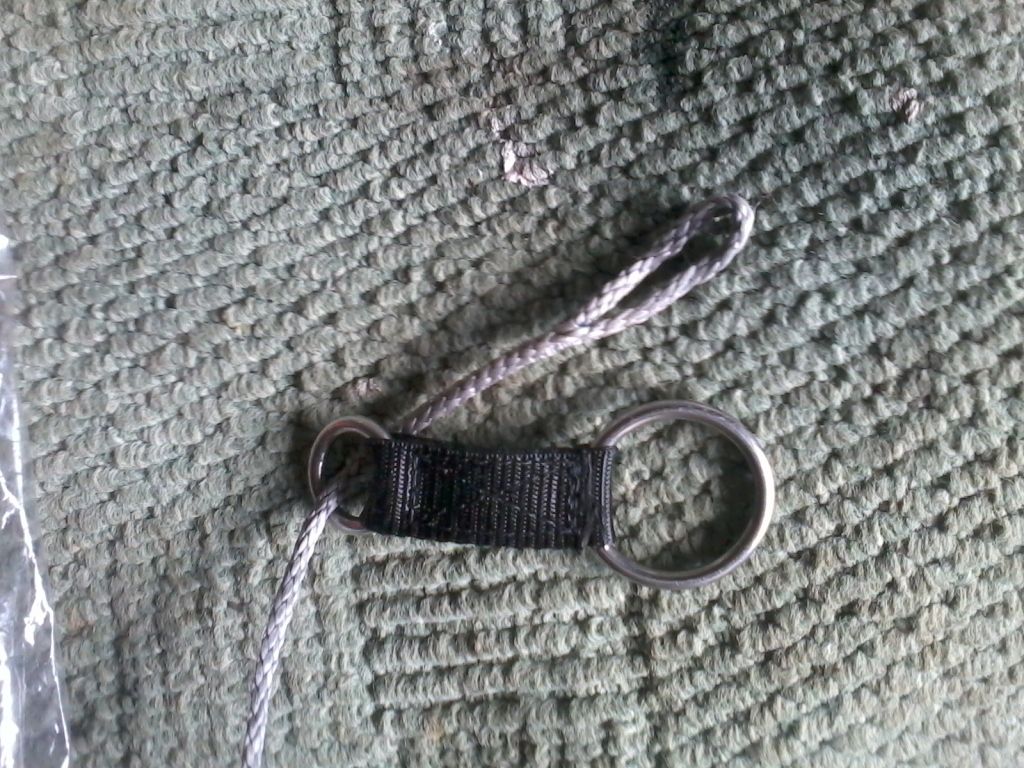 All done and with some luck you may have some money left. I didn't fare to well as you can see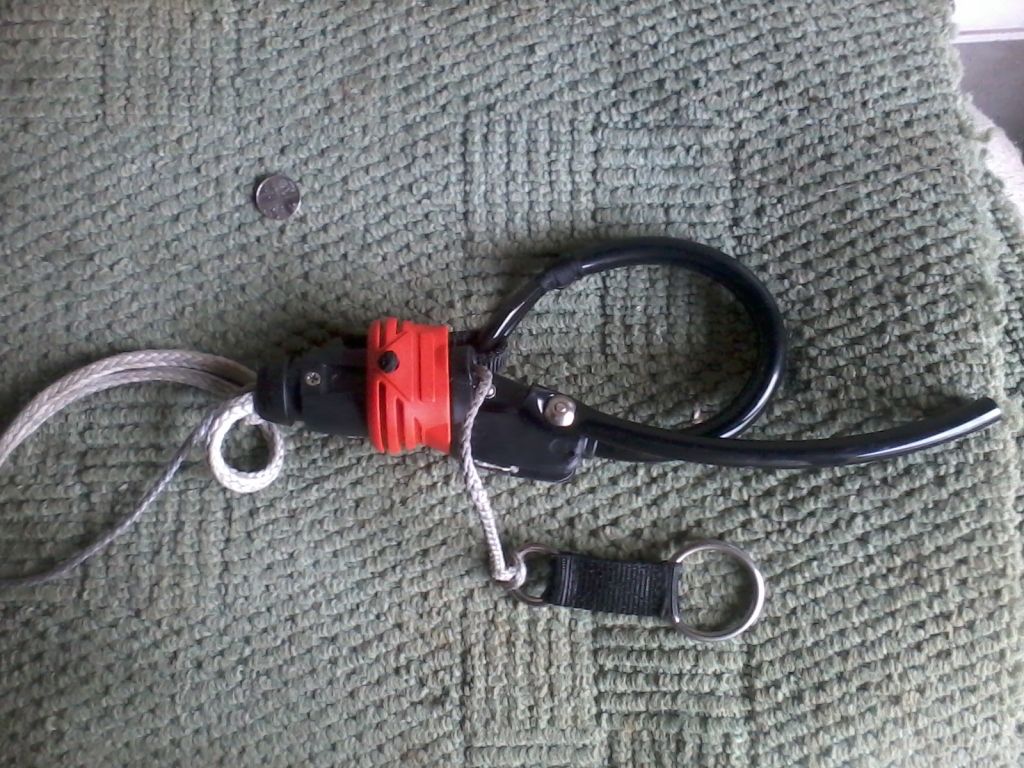 Signature
The only kiter in the Village